Learn The Secrets Of YouTube Video Ranking And SEO Optimization To Grow Your Audience and Customers
Date: 18th March 2017
Your Investment: Only $99 PLUS BONUS FREE Online Video Course worth $200 Included!
Do you want to get your video out to 30 million visitors per day?
Do you want to use videos to boost your brand awareness and increase engagement?
Do you want to get more leads and boost your sales with little money using videos?
Imagine how your profits will skyrocket if you can get your message across to this huge pool of potential customers without spending thousands of advertising dollars. Now, you can by learning how to rank your YouTube videos on FIRST PAGE on Google for your target keywords and rank your video on TOP of millions of videos inside YouTube.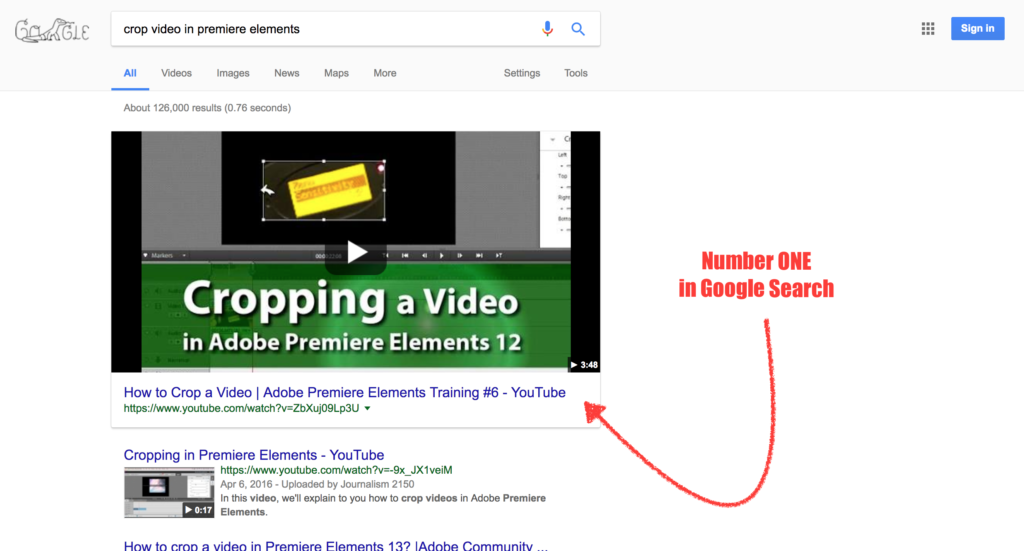 "A YouTube Ranking Course in Singapore"
Creating a video is now the easy part. You can shoot HD quality video with just your smartphone and edit it to perfection with a video editing app. But what is the use of the video if no one gets to watch it. Don't just rely on Facebook users to view your videos, take this course and learn to get massive traffic from millions of YouTube viewers today!
Learn how to optimise your video so that it can help you get traffic, and get viewers and prospects to your websites and buy products and services that you offer.
Maximise the full power of the video in the video marketing revolution. Don't just shoot and post, learn to get millions of views as well.
This is a very hands-on course on ranking videos on YouTube and Google that will teach you everything you need to from creating a YouTube channel that gets free traffic from YouTube and optimising it to get top rankings on #1 page of YouTube and Google.
Watch Live Demo And Learn Exactly How To Rank On YouTube!
The instructor will rank a set of videos in class and bring it to 1st page of YouTube right in front of your eyes. Participants will learn to rank a low to medium competition keyword as practice. The instructor will rank multiple videos and multiple keywords live and show you how it can be done in just an hour during the class. You will see the results immediately after the essential ranking steps are completed.
With this course, you will become a VIDEO SEO MASTER!
Click Here to Book Your Seat Now!
What This Course Covers:
The correct steps to optimize your video file to rank on Google and YouTube page #1.
Understand how YouTube ranks videos and do it according to the YouTube criteria
Learn how Google ranks your video and optimise it accordingly
Use the tools and techniques that help you in ranking and growing your YouTube channel and get massive traffic
How to position your video to ensure that as many users as possible find it?
How to find the perfect Keywords for your video
Which factors influence my ranking immensely and which don't?
How do I adjust the video settings inside YouTube to rank my videos higher?
How to write video description that ranks your video high on top
Secrets to raise the number of subscribers fast
How to spy on my competitors and rank side-by-side with them
Marketing strategies and other YouTube features for getting more views and generate massive leads for your business
Who is the target audience?
Business owners
Internet marketers
Affiliate marketers
Video marketers
SEO professionals
Website owners
YouTube producers
Social Media Specialists
About The Speaker:
Winston Wee, Internet Marketing Specialist
Winston is a full-time online marketer. He is actively involved in creating online businesses. He owns a successful Ebay business which offers a stream of passive income and he owns 3 websites that have high traffic and YouTube channels that have thousands of views daily.
Are you ready to use the power of video marketing to boost your audience, business and sales?
Sign up for the course right now!
If you are hesitant to learn how to optimise your YouTube videos, these YouTube statistics will definitely change your mind. Don' t just rely on Facebook, leverage on YouTube to get massive leads now!
The total number of people who use YouTube – 1,300,000,000.
300 hours of video are uploaded to YouTube every minute!
Almost 5 billion videos are watched on YouTube every single day.
YouTube gets over 30 million visitors per day
By 2025, half of viewers under 32 will not subscribe to a pay-TV service.
The total number of hours of video watched on YouTube each month – 3.25 billion.
80% of YouTube's views are from outside of the U.S.
The average number of mobile YouTube video views per day is 1,000,000,000
The average mobile viewing session lasts more than 40 minutes
Mobile YouTube users spent 40 minutes on average session, up more than 50% year-over-year
BONUS! BONUS! BONUS!
All Participants will also receive a 2 hour Online VIDEO course On YouTube Video Optimization for FREE worth $200 so you can refresh what you learn at NO COST.Click Here to Sign Up Now!!